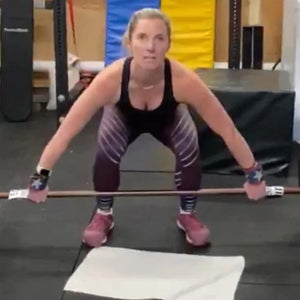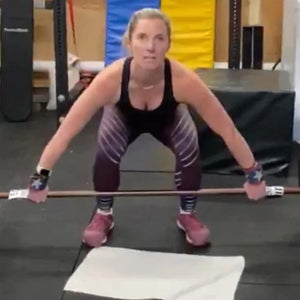 On Sale
Barbell Markers for Visually Impaired (pair)
Imagine not being able to see and line up a barbell with the right placement of your hands.  Lifting the barbell can be very difficult and extremely dangerous if the load is shifted to one side.  We've solved that problem.  Our Barbell Markers are easily placed tightly on the barbell to locate the correct hand position.  Simply velcro tightly the barbell markers to where the athlete can run their hands UP TO the marker.  
Never place hands on the markers, use them as location assist devices on the outside or inside of the grip on the bar. 
Barbell Markers allow visually impaired athletes to be independent over the barbell.
-4mm Neoprene
-2 barbell markers included